Meet the Python Developer in Residence: Lukasz Langa
Episode #331, published Fri, Aug 27, 2021, recorded Wed, Aug 25, 2021
Python is a technology and community built upon the goodwill and volunteer time of 1,000s of contributors from the core devs inside CPython to the authors of 100,000s of external packages on PyPI.
Until recently, the only full time folks have been at the PSF doing very important work but that work has been largely outside of CPython the technology. In July, 2021, the PSF created the Python Developer in Residence position. The first person in that role is Łukasz Langa and he's here to tell us how it's going and how it will benefit Python at large.
Links from the show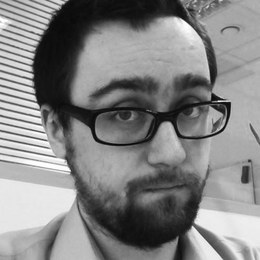 Łukasz Langa
Python committer since 2010. Chronic perfectionist. Pianist. Dad. Spreads the gospel of type checking to anyone who's listening. In his free time helps Facebook adopt Python 3.