Become a robot developer with Python
Episode #232, published Fri, Oct 4, 2019, recorded Wed, Sep 11, 2019
When you think about the types of jobs you get as a Python developer, you probably weight the differences between data science and web development.
But did you consider programming robots in Python? And not just toys, but serious, productive machines. It turns out there is a gap in the industry where we could use more Python developers in robotics.
That's why I'm happy to have Ricardo Tellez here to give us an overview of the software development side of robotics programming with Python.
Links from the show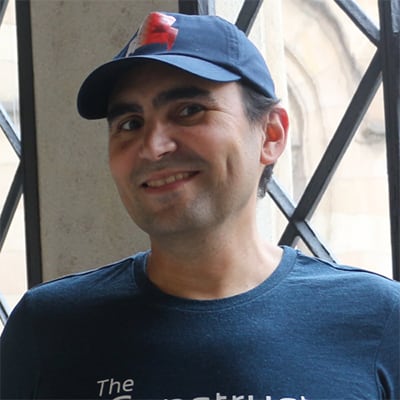 Ricardo Tellez
Ricardo Tellez is founder and CEO of The Construct, a company dedicated to teaching how to program robots with ROS and how to make developers transform their future becoming robotics developers. Ricardo has more than 7 years experience with ROS reason why he is a teacher of ROS for the Master Degree in Robotics at University of La Salle in Barcelona. Additionally, you can meet him every Tuesday at 18:00 CET at his free online ROS class at The Construct Youtube channel.


Episode sponsored by
Ads served ethically