4 Python Web Frameworks, Compared
Episode #149, published Fri, Feb 2, 2018, recorded Tue, Jan 30, 2018
Are you considering getting into web programming? Choosing a web framework (like Pyramid, Flask, or Django) can be daunting. It would be great to see them all build out the same application and compare the results side-by-side.
That's why when I heard what Nick Hunt-Walker was up to, I had to have him on the podcast. He and I will chat about 4 web frameworks, compared. He built a data-driven web app with Flask, Tornado, Pyramid and Django and then put it all together in a presentation. We are going to dive into that.
Links from the show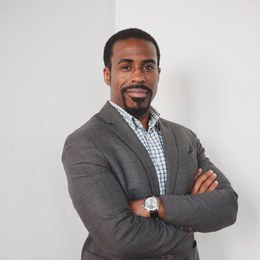 Nicholas Hunt-Walker
I moved to Seattle in 2010 to study for a Ph.D. in astrophysics at the University of Washington. After 5.5 years, I decided to move out of the field and into tech to teach programming and software development at Code Fellows, a Seattle-area coding school. Since that move, I've been able to have a hand in training over 100 new Python developers and 80+ other developers that have gone on to work in the fields of mobile app development, application security, and DevOps. I've also been able to work on a variety of projects, including an application to inform people of the consequences of their criminal convictions, a Facebook messenger bot that connects people to volunteer opportunities in their area, and a Slack bot that helps you play Dungeons and Dragons. I'm fiercely interested in good mentorship both as a mentee and a mentor of others, and am always looking for ways to grow personally and professionally.
Episode sponsored by
Ads served ethically