Home Assistant: Pythonic Home Automation
Episode #122, published Wed, Jul 26, 2017, recorded Tue, Jul 25, 2017
The past few years have seen an explosion of IoT devices. Many of these are for the so-called smart home. Their true potential lies in the ability to coordinate and automate them as a group.
How can you garage, wifi, chromecast, and window shades work together automatically? Chances are these are all from different manufacturers with different protocols and apps. That's why you need something like Home Assistant. This Python based app brings over 740 devices together and allows you to automate them as a whole.
Today you'll meet Paulus Schoutsen who created Home Assistant.
Links from the show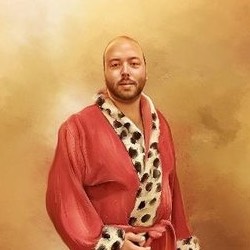 Paulus Schoutsen
Paulus Schoutsen is the founder of Home Assistant, an open source home automation framework that has been taking the world by storm. It's written in Python 3, is powered by asyncio and integrates over 740 devices and services.
Episode sponsored by
Ads served ethically