Top 10 Data Science Stories of 2016
Episode #91, published Tue, Dec 27, 2016, recorded Wed, Nov 23, 2016
It's been an amazing year for Python and Data Science. It's time to look back at the major headlines and take stock in what we've done as a community.
I've teamed up with the Partially Derivative podcast and we're running down the top 10 data science stories of 2016 in this joint episode.
Links from the show: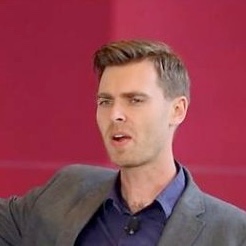 Jonathon Morgan
Jonathon is the CEO of Popily, the automatic data startup, a co-host of the Partially Derivative data science podcast, and believes in significant whitespace.
Episode sponsored by
Ads served ethically