Top 10 Data Science Stories from 2015
Episode #40, published Tue, Dec 29, 2015, recorded Sun, Dec 13, 2015
It's the end of the year and many of you are probably kicking and taking it easy without a TPS report to be seen. So we'll keep this fun and lighthearted this week. We've teamed up with the Partially Derivative podcast and we're running down the top 10 data science stories of 2015 in this joint episode.
Links from the show: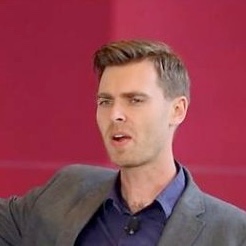 Jonathon Morgan
Jonathon is the CEO of Popily, the automatic data startup, a co-host of the Partially Derivative data science podcast, and believes in significant whitespace.
Episode sponsored by
Ads served ethically