Python Cybersecurity and Penetration Testing
Episode #37, published Tue, Dec 8, 2015, recorded Wed, Dec 2, 2015
How secure is your application? Do you know the main vulnerabilities that most apps suffer from? How would you even start answer these questions? On this episode of Talk Python To Me, Justin Seitz is here to tell us all about it.
Links from the show: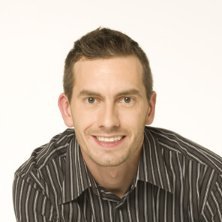 Justin Seitz
A respected cyber security expert who has trained and consulted with Fortune 500s, law enforcement agencies, and governments around the world. Author of two Python books that were translated into 7 languages, I have helped to teach tens of thousands of people how to write code to automate computer hacking and OSINT tasks. In October 2014, I presented a unique method for tracking ISIS supporters on Twitter and I hope I can share some OSINT secrets with you too.
Episode sponsored by
Ads served ethically