PyImageSearch and Computer Vision
Episode #11, published Tue, Jun 9, 2015, recorded Wed, May 20, 2015
Does a computer see in color or black and white? It's time to find out on this episode of Talk Python to Me. Join Adrian Rosebrock as we talk about PyImageSearch, OpenCV, and building computer vision systems with Python and OpenCV.
This show is part theory, part history, part programming technicals and all coolness. Hope you enjoy it as much as we did!
Links from the show: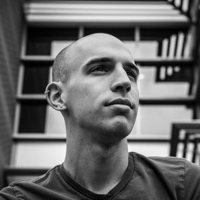 Adrian Rosebrock
Adrian Rosebrock is an author and blogger at PyImageSearch.com. He has a PhD in computer science with a focus in computer vision and machine learning and has been studying computer vision his entire adult life.

He has consulted for the National Cancer Institute to develop methods to predict breast cancer risks using breast histology images and authored a book, Practical Python and OpenCV, on utilizing Python and OpenCV to build real-world computer vision applications.